Premium Crowd Funding International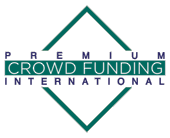 Premium Crowd Funding International

Premium Crowd Funding International Ltd is a company, albeit only three years old, that boasts more than 100 years of combined international experience in the world of finance, funding and business development from within its board of directors and elite board of exclusive consultant directors. This team are dedicated to sourcing investment opportunities that have both been proven and are typically linked to or backed by UK Government schemes and that return the investor between a low of 6.5% and a high of 8%, depending only on the term of commitment from the investor (typically 1 year or 3 years but always with an 'emergency escape' option, without penalty at any time) PCFI recruit their Brokers from all walks of life and ensure that full training is given as well as ongoing monitoring.
Notwithstanding these stringent checks both, our Brokers and the typically exclusive investment opportunities that are made available to potential investors and the fact that all investments are paid into an Escrow account for the protection of the investor, no funds are released until such point that the lawyers are satisfied the investor is 100% happy.
Premium Crowd Funding International Ltd is now focusing most of our attention on the UK market as there are currently some exclusive opportunities with literally billions of pounds being unwisely invested in pensions, savings accounts or ISAs etc., that are simply not generating a satisfactory return.
Current Vacancies
Jobs at Premium Crowd Funding International will appear here when they are recruiting.