Jobs in England, Scotland, Wales, Northern Ireland and Eire on Jobs365
Jobs365™, the website where employers and agencies in England, Scotland, Wales, Northern Ireland and Eire can post job vacancies free of charge (subject to availability) - and the site for jobseekers to search for their next job.
| | | |
| --- | --- | --- |
| Job Seekers | | Employer / Agency |
| | | |
| | | |
Featured Jobs
Facilities Management, Cirencester
Are you looking for a temporary opportunity? My fantastic client in Cirencester is looking for adhoc temporary cover during busy periods. This rol...

Sales Advisors, Cirencester
Are you outgoing and confident? We are looking for budding sales advisors to work for a fast paced growing company, with progressive opportunities...

First Line Support, Cirencester
We are looking for an experienced First line support engineer for a dynamic and busy office. The role will include: • Management and maintenance ...


Search Jobs By Job Category
Accounting / Finance / Banking
Data Senior Account Manager, Cirencester
Financial assistant, Cirencester
Administrative / Management / Clerical
Calling all temporary office workers! , Cirencester
Support Administrator , Cirencester
Agriculture / Forestry / Fishing
Fish Prep Room - Night Shift, Fairford
Cutters and Packers of Vegetables, Sleaford
Architect / Design
Kitchen Bedroom Bathroom Designer, London
Digital Designer, Cirencester
Automotive
Car Mechanic, chorley
Junior Bike Mechanic, Melton Mowbray
Aviation / Aerospace
Course Instructor , Herts
LUASS Administrator , Rickmansworth
Broadcasting / Publishing
Media Sales Executive, Solihull
In House Editor, Croydon
Catering
Sous Chef, Cirencester
Chef with sociable hours, Cirencester
Charity / Voluntary / Third Sector
Learning Mentor, islington
Information Advice and Guidance Advisor , Dagenham
Childcare / Nanny / Au Pair
Nursery Apprentice, Cricklewood
Nursery Apprentice, Croydon
Construction / Trades
Fully Qualified Painter and Decorator , Cirencester
Graduate Quantity Surveyor, Cirencester
Creative Arts / Media
Visual Display Assistant, Cirencester
Disc Jockey, Aberdeen
Customer Service
Temporary Freelance Communications Planner, Cirencester
Fixed term Customer Service administrator, Cirencester
Education / Training
Teach English in Spain, Barcelona
Nursery Nurse, Badajoz
Engineering
Sales Support Estimator, Barnsley
Sales Engineer, Doncaster
Health and Beauty
Beauty Therapist, Rainham
Beauty Therapist, Corby
Hospitality
Full time Housekeeper, London
Cook Required - Immediate Start, Yelverton, Horrabridge
Hotels and Leisure
Conference and Banqueting Supervisor - Stunning 4* Lakeside Location, South Cerney
Breakfast Attendant - Stunning 4* Lakeside Resort, South Cerney
Human Resources
Associate HR Advisor, Bromley
HR Professionals, Cirencester
Information Technology
.NET Developer, Bristol
C++ Developer, London. X-Asset trading platform. , London
Insurance
Telesales Executive, Portsmouth
Office and Compliance Manager, Fareham

Law / Legal
Senior Associate – Energy and Infrastructure, London
Claims Advisor, Rossendale
Law Enforcement / Security
Door Supervisor, Edinburgh
Security Team Operative, Dublin
Logistics / Supply Chain Management
Export Officer, Cirencester
Export Officer (6 month Fixed Term Contract), Cirencester
Manufacturing / Production
Office Clerk, London
Trainee Production Operative, Cirencester
Marketing / Advertising / PR
Communications & Bid Coordinator, Ewell
Marketing Campaign Manager, Cirencester
Medical / Healthcare
Care Assistant, London
Support Worker/Care Assistant, Warminster
Other
Urgent Evening Cleaner Required, Cirencester
Warehouse Worker with a passion for IT, Swindon
Professional
Web Developer/Designer , Llanover
Venue and Event Specialist and Account Manager, Evesham
Public Sector
GP Receptionist, Solihull
GP Receptionist, Solihull
Purchasing / Procurement
Graduate Buyer, Cirencester
Assistant Buyer, Cirencester
Recruitment / Employment Services
owner van driver, Southampton
Recruitment Consultant, London
Retail / Merchandising
Sales Assistant for Independent Men's Designer Clothing Retailer, Portsmouth
Assistant Manager for Independent Men's Designer Clothing Retailer, Portsmouth
Sales / Sales Management
Inbound Sales Representative, Barcelona
Advertising Sales Manager, London
Science / Bio-Pharmaceutical
Research Assistant, Oxford
QA SAP CSV Consultant, Switzerland
Telecommunications
Web Developer, Watford
Telesales Professional, Cirencester
Textile
Craft Maker, Hitchin
Graphic Design/Artworker (2-3 Month Contract), Nottingham
Transportation / Driving
Forklift Driver, Cirencester
Class 1 Drivers new summer rates , Bristol
Travel / Hotels / Services
Snowboard Instructor Course Coordinator, Penzance
Ski Instructor Course Coordinator, Penzance
Warehousing / Distribution
Furniture Fitter, London
Store Person, Melton Mowbray
Work at Home
football writer, London
Distributor, Stockport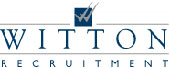 Member since 2006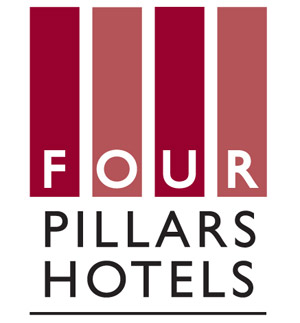 Member since 2010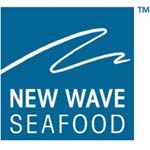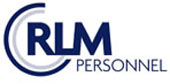 Member since 2013
Become a Featured Employer, part of the Jobs365 Premium Package, and give jobseekers instant access to all of your vacancies by clicking on your logo.
Featured Jobs
Latest UK Jobs

Supervisor/Team Leader
Tomintoul
Hadoop/Scala Developers (Barcelona)
London
Facilities Management
Cirencester
Sales Advisors
Cirencester
First Line Support
Cirencester
Wholesale Admin Assistant
Windlesham
Public Sales Officer
Cradley Heath
Warehouse worker
Leicester
Part-time Marketing Administrator
Cirencester
Support Worker
Gloucester
Calling all temporary office workers!
Cirencester
Community Care Assistant
Cheltenham
Home Care Assistant
Cheltenham
Full time Housekeeper
London
Conference and Banqueting Supervisor - Stunning 4* Lakeside Location
South Cerney