Jobs in England, Scotland, Wales, Northern Ireland and Eire on Jobs365
Jobs365™, the website where employers and agencies in England, Scotland, Wales, Northern Ireland and Eire can post job vacancies free of charge (subject to availability) - and the site for jobseekers to search for their next job.
| | | |
| --- | --- | --- |
| Job Seekers | | Employer / Agency |
| | | |
| | | |
Search Jobs By Job Category
Accounting / Finance / Banking
Registered General Nurse required in Manchester (RGN), Greater Manchester
Credit Controller, Near Cirencester
Administrative / Management / Clerical
Junior Administrator, Barnet
French Speaking Administrator, Stroud
Agriculture / Forestry / Fishing
Handyman / Ranger, Langbank
Assistant Groundsman, , Ringwood
Architect / Design
UX/UI, Junior Front End Developer and Graphic Designer, Oldham
Web Marketing Exec and Graphic Designer, Oldham
Automotive
Driver, Cirencester
Motor Mechanic/Technician, Leicester
Aviation / Aerospace
Licensed AW139 Bell 212 Bell 412 B1 type rated engineer, Abu Dhabi
Design Engineer, Newport
Broadcasting / Publishing
Production and Marketing Assistant, Oxford
Production Co-ordinator, West London (W4)
Catering
Trainee Chef , Outskirts of Cirencester
Daytime Cook/Kitchen Manager , Cirencester
Charity / Voluntary / Third Sector
Deputy Children's Home Manager , Basildon
Registered Children's Home Manager, Basildon
Childcare / Nanny / Au Pair
Pre School Keyworker, Dartford
Nursery Manager, Wolverhampton
Construction / Trades
Steelfixer, Truro
secretary/personal assistant/administrative assistant, Glasgow
Creative Arts / Media
Media Guru needed to film and edit football matches!!, London
Web / Digital Developer, Cheltenham
Customer Service
Customer Care Administrator, Cirencester
Customer Care Administrator, Cirencester
Education / Training
NVQ Assessors Urgently required, Bedfordshire
NVQ Assessor, Bedfordshire
Engineering
Hardware Design Engineer, Galway
DSP Embedded Software Engineer, Galway
Health and Beauty
Home Carer, Keswick
Beautician/Nail Tech, stoke on trent
Hospitality
Bar Staff Cruise Ship, London
Waiting Staff, Trafford
Hotels and Leisure
Casual Beauty Therapist, South Cerney
Casual Fitness Instructor, South Cerney
Human Resources
Recruitment Consultant, London Waterloo
Free Lancer, Tower Hill
Information Technology
Business Development Manager, Abu Dhabi - Dubai
Technical Architect – Server and Storage, Outskirts of Cirencester
Insurance
Liability Claims Adjuster, London
Business Development Officer , York

Law / Legal
Temporary Legal Assistant / Secretary, Cirencester
Legal Cashier, Weston super Mare
Law Enforcement / Security
Door Supervisor, Edinburgh
Security Team Operative, Dublin
Logistics / Supply Chain Management
Site, Facilities , Events and Logistical Manager, Nr Cirencester
Class 1 Tramper driver, Nottingham
Manufacturing / Production
Production Supervisor, Wells
Production Operative, Wells
Marketing / Advertising / PR
Marketing Assistant, Cirencester
Database Email Producer, Cirencester
Medical / Healthcare
Neonatal Nurse required - NHS, Lancashire
Qualified Nurses, Essex
Other
2 x Admin Assistant / Labourer , Outskirts of Cirencester
Window cleaner ( Window Cleaning Technician ) ( NOC: 6662 ), Edmonton
Professional
Heating Engineer, Camberley
Heating Engineer, Slough
Public Sector
GP Receptionist, Solihull
GP Receptionist, Solihull
Purchasing / Procurement
Experienced Buyer, Experienced Buyer, Shefford
Project Manager, Birmingham
Recruitment / Employment Services
Branch Manager, Cirencester
Executive Search Consultant – Procurement and Supply Chain, London
Retail / Merchandising
Head of Retail, London
Assistant Store Manager - Soho, London
Sales / Sales Management
Telesales Executive, Hitchin
Telesales leading to Field Representation, Swindon
Science / Bio-Pharmaceutical
Senior Ecologist, Outskirts of Cirencester
QA SAP CSV Consultant, Switzerland
Telecommunications
Field Salesman, Lincoln
Mobile / Pedestrian Test Operator, London
Textile
National Key Accounts Manager, Nottingham
Ladieswear creative pattern cutter, , London
Transportation / Driving
Part Time Company Driver, Cirencester
HGV I Driver, Erith
Travel / Hotels / Services
CLEANING OPERATIVE, SGP117, York
HEAD CHEFS REQUIRED FOR SCANDINAVIA , Norway
Warehousing / Distribution
Picker and Packer , Fairford
Picker and Packer , Fairford
Work at Home
football writer, London
Distributor, Stockport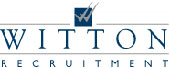 Member since 2006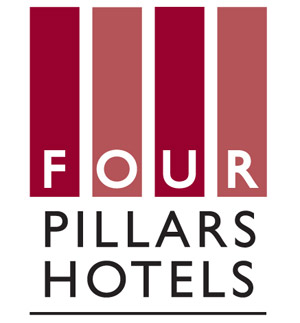 Member since 2010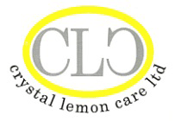 Member since 2010
Become a Featured Employer, part of the Jobs365 Premium Package, and give jobseekers instant access to all of your vacancies by clicking on your logo.
Featured Jobs
Latest UK Jobs

Systems Developer .NET
London
Home Carer
Keswick
Part Time Company Driver
Cirencester
Technical Architect – Server and Storage
Outskirts of Cirencester
Registered General Nurse required in Manchester (RGN)
Greater Manchester
Neonatal Nurse required - NHS
Lancashire
Picker and Packer
Fairford
Picker and Packer
Fairford
Trainee Chef
Outskirts of Cirencester
2 x Admin Assistant / Labourer
Outskirts of Cirencester
2 x Admin Assistant / Labourer
Outskirts of Cirencester
Telesales Executive
Hitchin
Pre School Keyworker
Dartford
Credit Controller
Near Cirencester
Bar Staff Cruise Ship
London