Jobs in England, Scotland, Wales, Northern Ireland and Eire on Jobs365
Jobs365™, the website where employers and agencies in England, Scotland, Wales, Northern Ireland and Eire can post job vacancies free of charge (subject to availability) - and the site for jobseekers to search for their next job.
| | | |
| --- | --- | --- |
| Job Seekers | | Employer / Agency |
| | | |
| | | |
Featured Jobs
Warehouse Operative, Cirencester
Our client, based on the outskirts of Cirencester, is looking for a motivated, hardworking candidate to join their expanding team. This is a new role ...

Project Support Engineer , Cirencester
We have a rare opportunity for Engineer to working in a project Engineer environment – taking responsibility for Planning, Design and Project Manageme...

Part-Time Data Entry Administrator, Cirencester
Our client, based on the outskirts of Cirencester, is looking for a part-time Data Entry Administrator with a strong attention to detail to assist the...

Distributor/Business Developer, Birmingham
Our company is an International organisation who supply Aloe Vera and Bee based products. We have an excellent opportunity for 5 out-going individu...


Search Jobs By Job Category
Accounting / Finance / Banking
General Administrator / Trainee Estimator, Manchester
Credit Controller, Cirencester
Administrative / Management / Clerical
Part-Time Data Entry Administrator, Cirencester
P.A. , Cirencester
Agriculture / Forestry / Fishing
Tree and Fencing Assistant, Sevenoaks
Experienced Arborist / Tree Surgeon, Crawley Down
Architect / Design
Kitchen Project Manager, Hambridge
UX/UI, Junior Front End Developer and Graphic Designer, Oldham
Automotive
Skilled Vehicle Technician/Mechanic wanted, Swindon
Vehicle Technician/Mechanic, London
Aviation / Aerospace
Part Time Telesales Executive, Coventry
Estimating Coordinator, Derby
Broadcasting / Publishing
In House Editor, Croydon
Youth Journalists Wanted (Correspondents), London
Catering
Chef, Glasgow
Waitress/Waiters and Kitchen Staff Wanted - Witham, Witham
Charity / Voluntary / Third Sector
Information Advice and Guidance Advisor , Dagenham
1:1 Support Worker (halow Buddy), Guildford
Childcare / Nanny / Au Pair
Treetop Nursery, Luton
Nursery Nurse - Chessington, Chessington
Construction / Trades
Electrician (Domestic and Commercial) Required, Oxford
Estimator - Glazing Industry, Farnborough
Creative Arts / Media
Senior Graphic Designer, Newcastle upon Tyne
Volunteer Sound Engineer, Eastbourne
Customer Service
Call Centre Advisor, Cirencester
Trainee Customer Support Office Assistant, Kemble
Education / Training
Nursery Nurse, Oxford
Nursery Nurse, Barnet
Engineering
Project Support Engineer , Cirencester
Vehicle Technician, Sunderland
Health and Beauty
Reception Therapist, Cirencester
Stylist, Lytham
Hospitality
Hotel Receptionist, Malmesbury
Hospitality Reservations and Sales, Cheltenham
Hotels and Leisure
Hotel Receptionist, Cirencester
Duty Manager - Stunning 4* Lakeside Hotel, South Cerney
Human Resources
HR Advisor, Cirencester
Recruitment Consultant, London Waterloo
Information Technology
Web Analyst, Baldock
IT Apprentice, Watford
Insurance
Underwriting Assistant, Godalming
Commercial Insurance Adviser, Bridgwater

Law / Legal
Legal Assistant/Secretary/Paralegal, Cirencester
Private Client Legal Secretary, Cirencester
Law Enforcement / Security
Door Supervisor, Edinburgh
Security Team Operative, Dublin
Logistics / Supply Chain Management
Delivery Driver, Batley
Business Development Manager, Ipswich
Manufacturing / Production
Machine Operator / Factory Hand - Maldon, Maldon
Mechanical Fitter, Cirencester
Marketing / Advertising / PR
Marketing Client Services Director, Cirencester
Marketing Client Services Director, Cirencester
Medical / Healthcare
Care Worker-Chelmsford and surrounding areas, Chelmsford
Care Worker- Peterborough and surrounding areas, Peterborough
Other
Administrative Assistant, Warrington
Live In Private Housekeeper, Cirencester
Professional
Venue and Event Specialist and Account Manager, Evesham
Data Manager / Project Coordinator, Abingdon
Public Sector
GP Receptionist, Solihull
GP Receptionist, Solihull
Purchasing / Procurement
Experienced Buyer, Experienced Buyer, Shefford
Project Manager, Birmingham
Recruitment / Employment Services
Graduate Trainee Recruitment Consultant, Cirencester
Recruitment Consultant, Cirencester
Retail / Merchandising
Buyer , Cirencester
Trainee Buyer/Merchandiser, Cirencester
Sales / Sales Management
Trainee Sales Support Co-ordinator, Cirencester
Commercial Manager, Stow on the Wold
Science / Bio-Pharmaceutical
Research Assistant, Oxford
QA SAP CSV Consultant, Switzerland
Telecommunications
2 x Sales Executives, London Central
Account Manager, Leeds
Textile
Graphic Design/Artworker (2-3 Month Contract), Nottingham
National Key Accounts Manager, Nottingham
Transportation / Driving
HGV Class 1 Drivers Wanted - Dagenham, Dagenham
HGV Class 2 Driver Wanted - Dagenham, Dagenham
Travel / Hotels / Services
Senior .NET Developer, Whiteley, Fareham
Freelance Travel Writer, Liverpool
Warehousing / Distribution
Warehouse Operative, Cirencester
Forklift Driver / Warehouse Assistant, Stroud
Work at Home
football writer, London
Distributor, Stockport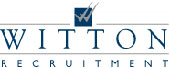 Member since 2006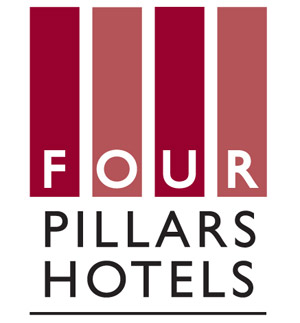 Member since 2010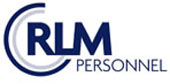 Member since 2013


Member since 2014
Become a Featured Employer, part of the Jobs365 Premium Package, and give jobseekers instant access to all of your vacancies by clicking on your logo.
Warehouse Operative
Cirencester
Project Support Engineer
Cirencester
Part-Time Data Entry Administrator
Cirencester
waiters and kitchen porter
London
Web Analyst
Baldock
General Administrator / Trainee Estimator
Manchester
Electrician (Domestic and Commercial) Required
Oxford
Experienced Site Foreman/Supervisor
Evesham
P.A.
Cirencester
Vehicle Technician
Sunderland
P.A.
Cirencester
Trainee Sales Support Co-ordinator
Cirencester
Credit Controller
Cirencester
Administrative Assistant
Warrington
Hotel Receptionist
Malmesbury