Jobs in England, Scotland, Wales, Northern Ireland and Eire on Jobs365
Jobs365™, the website where employers and agencies in England, Scotland, Wales, Northern Ireland and Eire can post job vacancies free of charge (subject to availability) - and the site for jobseekers to search for their next job.
| | | |
| --- | --- | --- |
| Job Seekers | | Employer / Agency |
| | | |
| | | |
Featured Jobs
Part-Time Evening Counter Assistant, Cirencester
Our client on the outskirts of Cirencester is looking for a hard working Counter Assistant to work three evenings per week (Thursdays, Fridays and Sat...

Technical Sales Administrator, Cirencester
Our Cirencester based client is looking for a dynamic and motivated administrator to work within a small, but growing office team. There will be oppo...

Solderers, Cirencester
Our client in Cirencester is looking for temporary solderers to assist them covering a busy period for 2-4 weeks. The work will be soldering electroni...


Search Jobs By Job Category
Accounting / Finance / Banking
Company Secretary, Cirencester
Company Secretary, Cirencester
Administrative / Management / Clerical
Part-Time Farm Secretary, Malmesbury
Part-Time Farm Secretary, Malmesbury
Agriculture / Forestry / Fishing
Tree and Fencing Assistant, Sevenoaks
Experienced Arborist / Tree Surgeon, Crawley Down
Architect / Design
Kitchen Project Manager, Hambridge
UX/UI, Junior Front End Developer and Graphic Designer, Oldham
Automotive
Skilled Vehicle Technician/Mechanic wanted, Swindon
Vehicle Technician/Mechanic, London
Aviation / Aerospace
Part Time Telesales Executive, Coventry
Estimating Coordinator, Derby
Broadcasting / Publishing
In House Editor, Croydon
Youth Journalists Wanted (Correspondents), London
Catering
Ad-hoc Chef De Partie, Cirencester
Chef de Partie, Cirencester
Charity / Voluntary / Third Sector
Information Advice and Guidance Advisor , Dagenham
1:1 Support Worker (halow Buddy), Guildford
Childcare / Nanny / Au Pair
Treetop Nursery, Luton
Nursery Nurse - Chessington, Chessington
Construction / Trades
Electrical Inspector / Tester, Stroud
Production Operatives/Labourer x7, Cirencester
Creative Arts / Media
Assistant Photographic Technician, Hungerford
Senior Graphic Designer, Newcastle upon Tyne
Customer Service
Customer Service Supervisor, Cirencester
Trainee Office Customer Service Advisor, Cirencester
Education / Training
Nursery Nurse, Oxford
Nursery Nurse, Barnet
Engineering
Solderers, Cirencester
Hydraulic Hose Fitter, Bury St Edmunds
Health and Beauty
Part time stylist, Bicester
Hair stylist apprentice , Bicester
Hospitality
Ad-hoc Events Bar Staff, Cirencester
Duty Manager, Cirencester
Hotels and Leisure
Reservations Coordinator - Maternity Cover, South Cerney
Guest Relations Manager - Stunning 4* Lakeside Hotel, South Cerney
Human Resources
HR Advisor, Cirencester
Recruitment Consultant, London Waterloo
Information Technology
Digital/Web Designers x2, Cirencester
Web Analyst, Baldock
Insurance
Underwriting Assistant, Godalming
Commercial Insurance Adviser, Bridgwater

Law / Legal
Legal Assistant/Secretary/Paralegal, Cirencester
Private Client Legal Secretary, Cirencester
Law Enforcement / Security
Door Supervisor, Edinburgh
Security Team Operative, Dublin
Logistics / Supply Chain Management
Delivery Driver, Batley
Business Development Manager, Ipswich
Manufacturing / Production
Mechanical Fitter, Fairford
Electrical Assembly, Cirencester
Marketing / Advertising / PR
Copywriter, Cirencester
Marketing Client Services Director, Cirencester
Medical / Healthcare
Care Worker/ Support worker, Woking
Care Worker-Chelmsford and surrounding areas, Chelmsford
Other
Fieldwork Manager, Chiswick
Administrative Assistant, Warrington
Professional
Venue and Event Specialist and Account Manager, Evesham
Data Manager / Project Coordinator, Abingdon
Public Sector
GP Receptionist, Solihull
GP Receptionist, Solihull
Purchasing / Procurement
Experienced Buyer, Experienced Buyer, Shefford
Project Manager, Birmingham
Recruitment / Employment Services
Recruitment Consultant , Cirencester
Consultant , London
Retail / Merchandising
Graduate Analyst, Cirencester
Merchandiser, Cirencester
Sales / Sales Management
Part-Time Evening Counter Assistant, Cirencester
Technical Sales Administrator, Cirencester
Science / Bio-Pharmaceutical
Research Assistant, Oxford
QA SAP CSV Consultant, Switzerland
Telecommunications
2 x Sales Executives, London Central
Account Manager, Leeds
Textile
Craft Maker, Hitchin
Graphic Design/Artworker (2-3 Month Contract), Nottingham
Transportation / Driving
7.5 Tonne Driver, Cricklade
HGV Class 1 Drivers Wanted - Dagenham, Dagenham
Travel / Hotels / Services
Travel Sales and Reservations Manager, Cheltenham
Senior .NET Developer, Whiteley, Fareham
Warehousing / Distribution
Trainee Warehouse Assistant , Cirencester
Trainee Warehouse Assistant , Cirencester
Work at Home
football writer, London
Distributor, Stockport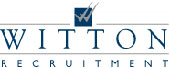 Member since 2006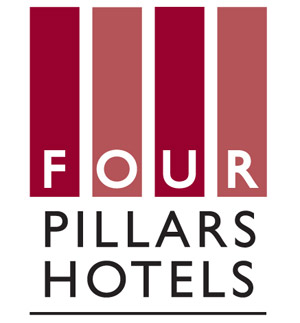 Member since 2010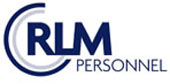 Member since 2013


Member since 2014
Become a Featured Employer, part of the Jobs365 Premium Package, and give jobseekers instant access to all of your vacancies by clicking on your logo.
Part-Time Evening Counter Assistant
Cirencester
Technical Sales Administrator
Cirencester
Solderers
Cirencester
Electrical Inspector / Tester
Stroud
HR Advisor
Cirencester
Customer Service Supervisor
Cirencester
Graduate Analyst
Cirencester
Merchandiser
Cirencester
Production Operatives/Labourer x7
Cirencester
Ad-hoc Chef De Partie
Cirencester
Part-Time Farm Secretary
Malmesbury
Part-Time Farm Secretary
Malmesbury
Part-Time Company Secretary
Cirencester
Ad-hoc Events Bar Staff
Cirencester
Mechanical Fitter
Fairford