Jobs in England, Scotland, Wales, Northern Ireland and Eire on Jobs365
Jobs365™, the website where employers and agencies in England, Scotland, Wales, Northern Ireland and Eire can post job vacancies free of charge (subject to availability) - and the site for jobseekers to search for their next job.
| | | |
| --- | --- | --- |
| Job Seekers | | Employer / Agency |
| | | |
Search Jobs By Job Category
Accounting / Finance / Banking
Dundee – SIA Licensed Door Supervisors, Dundee
Bathgate - SIA Licensed Door Supervisors, Bathgate
Administrative / Management / Clerical
Customer Service Administrator, Bourton-on-the-Water
PA/Administrative Assistant , Swindon
Agriculture / Forestry / Fishing
Architectural Assistant Part II , Cirencester
Fish Prep Room - Night Shift, Fairford
Architect / Design
Kitchen Bedroom Bathroom Designer, London
Digital Designer, Cirencester
Automotive
Warehouse worker, Leicester
Car Mechanic, chorley
Aviation / Aerospace
Course Instructor , Herts
LUASS Administrator , Rickmansworth
Broadcasting / Publishing
Media Sales Executive, Solihull
In House Editor, Croydon
Catering
Catering Assistant - 16 hours per week - Immediate Start, Cirencester
Sous Chef, Cirencester
Charity / Voluntary / Third Sector
Door to Door Fundraisers, Colchester
Learning Mentor, islington
Childcare / Nanny / Au Pair
Nursery Practitioner, London
Nursery Apprentice, Cricklewood
Construction / Trades
Property Inspector/Maintenance Technician, London
Property Acquisition Manager, Cirencester
Creative Arts / Media
Social Media/ E-commerce Assistant, Dagenham
Sports Writer, Glasgow
Customer Service
Cirencester Trainee Claims Administrator , Cirencester
Customer Support Administrator, Cirencester
Education / Training
Teach English in Spain, Barcelona
Nursery Nurse, Badajoz
Engineering
Domestic Heating Technical Specialist , Cirencester
Domestic Heating Technical Specialist, Cirencester
Health and Beauty
Casual Spa Receptionist, Cirencester
Outstanding Centre Manager required for our busy centre!, North Finchley
Hospitality
Front of the House Supervisor - excellent pay!!, Reigate Heath
House Keeper, Cirencester
Hotels and Leisure
Play Centre Manager, Burgess Hill
Hotel Night Supervisor, Malmesbury
Human Resources
Associate HR Advisor, Bromley
HR Professionals, Cirencester
Information Technology
SQL Database Programmer, Cirencester
SQL Database Developer, Cirencester
Insurance
Telesales Executive, Portsmouth
Office and Compliance Manager, Fareham

Law / Legal
Senior Associate – Energy and Infrastructure, London
Claims Advisor, Rossendale
Law Enforcement / Security
York - SIA Licensed Door Supervisors, York
Wolverhampton - SIA Licensed Door Supervisors, Wolverhampton
Logistics / Supply Chain Management
Multi drop courier, Milton Keynes
Export Officer, Cirencester
Manufacturing / Production
Production Operative, Cirencester
Aftersales Engineer, Rugby
Marketing / Advertising / PR
Web Marketing Co-ordinator, Cirencester
Telemarketing Executive, Ampthill
Medical / Healthcare
Support Worker, Maidstone
Care Assistant, Plaistow/Stratford
Other
Driver, Cirencester
Event Manager, Peterborough
Professional
Web Developer/Designer , Llanover
Venue and Event Specialist and Account Manager, Evesham
Public Sector
GP Receptionist, Solihull
GP Receptionist, Solihull
Purchasing / Procurement
Trainee Buyer (Construction Industry), Cirencester
Trainee Allocator, Cirencester
Recruitment / Employment Services
Apprenticeship Coordinator, London
Recruitment Administrator, Cirencester
Retail / Merchandising
Sales Assistant for Independent Men's Designer Clothing Retailer, Portsmouth
Assistant Manager for Independent Men's Designer Clothing Retailer, Portsmouth
Sales / Sales Management
Sales Trainee No Experience Req, Chelmsford
Sales Trainee No Experience Req, Colchester
Science / Bio-Pharmaceutical
Research Assistant, Oxford
QA SAP CSV Consultant, Switzerland
Telecommunications
Telesales Consultant, Bradford
Web Developer, Watford
Textile
Craft Maker, Hitchin
Graphic Design/Artworker (2-3 Month Contract), Nottingham
Transportation / Driving
Driver/Chauffeur, Perth
Removalist Driver / Porter, Cirencester
Travel / Hotels / Services
Travel Homeworker, Hampshire
Snowboard Instructor Course Coordinator, Penzance
Warehousing / Distribution
Warehouse Operations, Fairford
Warehouse Team Leader, Cirencester
Work at Home
football writer, London
Distributor, Stockport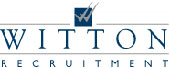 Member since 2006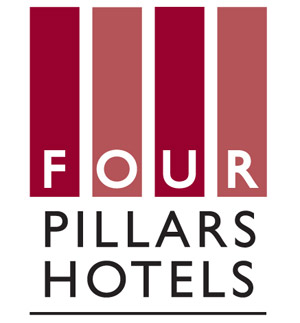 Member since 2010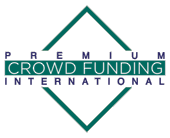 Member since 2015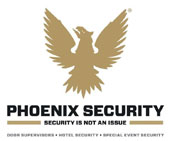 Member since 2015
Become a Featured Employer, part of the Jobs365 Premium Package, and give jobseekers instant access to all of your vacancies by clicking on your logo.
Featured Jobs
Latest UK Jobs

Cirencester Trainee Claims Administrator
Cirencester
Customer Support Administrator
Cirencester
York - SIA Licensed Door Supervisors
York
Wolverhampton - SIA Licensed Door Supervisors
Wolverhampton
Wishaw - SIA Licensed Door Supervisors
Wishaw
Wakefield - SIA Licensed Door Supervisors
Wakefield
Swadlincote - SIA Licensed Door Supervisors
Swadlincote
Sunderland - SIA Licensed Door Supervisors
Sunderland
Stourbridge - SIA Licensed Door Supervisors
Stourbridge
St Helens - SIA Licensed Door Supervisors
St Helens
St Andrews - SIA Licensed Door Supervisors
St Andrews
Southampton- SIA Licensed Door Supervisors
Southampton
Southampton- SIA Licensed Door Supervisors
Southampton
South Shields - SIA Licensed Door Supervisors
South Shields
South Shields - SIA Licensed Door Supervisors
South Shields