Jobs in England, Scotland, Wales, Northern Ireland and Eire on Jobs365
Jobs365™, the website where employers and agencies in England, Scotland, Wales, Northern Ireland and Eire can post job vacancies free of charge (subject to availability) - and the site for jobseekers to search for their next job.
| | | |
| --- | --- | --- |
| Job Seekers | | Employer / Agency |
| | | |
| | | |
Featured Jobs
Deputy Hotel Manager, Cheltenham
Our client is looking for a dynamic and energetic candidate to assist with the hotel operation for an upmarket hotel near Cheltenham. This is a hands...

Permanent Part-Time PA, Cirencester
We have a rare opportunity for a candidate to work on a part-time basis 2-3 days per week working full days on at least two days, depending on busines...

Temporary Part-Time PA, Cirencester
We have a rare opportunity for a candidate to work on a part-time basis 2-3 days per week working full days on at least two days, depending on busines...


Search Jobs By Job Category
Accounting / Finance / Banking
Purchase Ledger Administrator, Cirencester
Credit Control, Cirencester
Administrative / Management / Clerical
Business Development Executive, Cirencester
Production Administrator, Cirencester
Agriculture / Forestry / Fishing
Tree and Fencing Assistant, Sevenoaks
Experienced Arborist / Tree Surgeon, Crawley Down
Architect / Design
Draftsman, Oakham
Kitchen Project Manager, Hambridge
Automotive
Skilled Vehicle Technician/Mechanic wanted, Swindon
Vehicle Technician/Mechanic, London
Aviation / Aerospace
Part Time Telesales Executive, Coventry
Estimating Coordinator, Derby
Broadcasting / Publishing
In House Editor, Croydon
Youth Journalists Wanted (Correspondents), London
Catering
Part-time Student Work, Cirencester
Chef de Partie or General Cook, Panfield, Braintree
Charity / Voluntary / Third Sector
Information Advice and Guidance Advisor , Dagenham
1:1 Support Worker (halow Buddy), Guildford
Childcare / Nanny / Au Pair
Treetop Nursery, Luton
Nursery Nurse - Chessington, Chessington
Construction / Trades
Electrical Engineer Required, St Albans
Temporary Hard Landscaper, Cirencester
Creative Arts / Media
Contributing writers, London
Backend PHP Web Developer, Ilkeston
Customer Service
CAD Drawings/Project Manager , Cirencester
Customer Service Advisor, Cirencester
Education / Training
NCS Session Worker, Tunbridge Wells
NVQ Assessor, St Austell
Engineering
Production Maintenance Engineer, Cirencester
CNC Turner, Keighley
Health and Beauty
Qualified Dental Nurse, Cardiff
Apprentice barber, Redbridge
Hospitality
Temporary Food and Beverage Supervisor, Cirencester
Events Evening Part-time Waiting Staff, Cirencester
Hotels and Leisure
Senior Housekeeping Supervisor, South Cerney
Meeting and Events Co-Ordinator, South Cerney
Human Resources
Part-time HR Manager, Cheltenham
HR Manager, Cheltenham
Information Technology
iOS Developer (Lead), Sheffield
Web Designer, Hull
Insurance
Insurance Consultant, Carshalton
Insurance Account Handler, Chippenham

Law / Legal
Paint Sprayer , Cirencester
Claims Advisor, Rossendale
Law Enforcement / Security
Door Supervisor, Edinburgh
Security Team Operative, Dublin
Logistics / Supply Chain Management
Delivery Driver, Batley
Business Development Manager, Ipswich
Manufacturing / Production
Fully Fashioned Mechanic, Technician, Moorgreen
Electrical Assembly, Cirencester
Marketing / Advertising / PR
Marketing Account Manager, Cirencester
Marketing Assistant, Cirencester
Medical / Healthcare
Care Support and Lifestyle Assistant, Whitchurch
Support Worker, Tunbridge Wells
Other
Temporary Part-Time Evening Cleaner, Cirencester
Electro-Mechanical Assembly, Cirencester
Professional
Web Developer/Designer , Llanover
Venue and Event Specialist and Account Manager, Evesham
Public Sector
GP Receptionist, Solihull
GP Receptionist, Solihull
Purchasing / Procurement
Trainee Purchasing Assistant , Northleach
Procurement Analyst, Cirencester
Recruitment / Employment Services
Recruitment Consultant , Cirencester
Consultant , London
Retail / Merchandising
Kitchen Designer, Cirencester
Retail Manager, Cirencester
Sales / Sales Management
Sales Executive, Cirencester
Business Consultant, London
Science / Bio-Pharmaceutical
Research Assistant, Oxford
QA SAP CSV Consultant, Switzerland
Telecommunications
Lead Generator - IMMEDIATE START, Northenden
2 x Sales Executives, London Central
Textile
Craft Maker, Hitchin
Graphic Design/Artworker (2-3 Month Contract), Nottingham
Transportation / Driving
7.5 Tonne Driver, Cricklade
HGV Class 2 Drivers Wanted, Hoddesdon
Travel / Hotels / Services
Part-time Evening Office Cleaning , Cirencester
Senior .NET Developer, Whiteley, Fareham
Warehousing / Distribution
6 x Ongoing Warehouse Operatives, Fairford
Part-time Warehouse Assistant, Fairford
Work at Home
football writer, London
Distributor, Stockport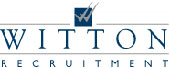 Member since 2006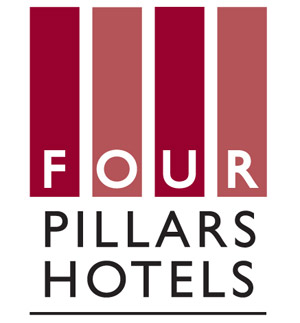 Member since 2010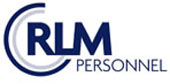 Member since 2013


Member since 2014
Become a Featured Employer, part of the Jobs365 Premium Package, and give jobseekers instant access to all of your vacancies by clicking on your logo.
French Speaking E-Commerce Website Executive
Cirencester
Scandinavian Speaking E-Commerce Website Executive
Cirencester
HR Administrator
Cirencester
Deputy Hotel Manager
Cheltenham
Permanent Part-Time PA
Cirencester
Temporary Part-Time PA
Cirencester
Marketing Account Manager
Cirencester
Marketing Assistant
Cirencester
Business Development Executive
Cirencester
Kitchen Designer
Cirencester
Production Administrator
Cirencester
Electrical Engineer Required
St Albans
Temporary Food and Beverage Supervisor
Cirencester
Trainee Sales Administrator
Northleach
Senior Housekeeping Supervisor
South Cerney