Jobs in England, Scotland, Wales, Northern Ireland and Eire on Jobs365
Jobs365™, the website where employers and agencies in England, Scotland, Wales, Northern Ireland and Eire can post job vacancies free of charge (subject to availability) - and the site for jobseekers to search for their next job.
| | | |
| --- | --- | --- |
| Job Seekers | | Employer / Agency |
| | | |
| | | |
Featured Jobs
Senior Chef De Partie , Cirencester
We are looking for an experienced Chef to work in large and busy kitchen on the outskirts of Cirencester . This is a great opportunity to get your ne...

Chefs, Cirencester
We have a number of great opportunities in the Cirencester, Tetbury and Malmesbury area for Chefs at all levels, with all levels of experience conside...

Receptionist, Cirencester
We are looking for a professional and friendly candidate to work as part of team in a Reception team. Working 5 in 7 days week, to include evenings a...

Senior Associate – Energy and Infrastructure, London
Our law firm achieves consistently high quality in client care, technical ability and investment in its people. We are expert in managing complex inte...

Experienced Cleaner Required, Kemble
To clean offices, toilets and kitchen area Location – Kemble Airfield Enterprise Park Unit A - Monday to Friday - 5pm – 7.30pm (12.5 hours a week)...

Lead Graphic Designer, Cheltenham
We are now looking for an experienced designer, with a background in branding, packaging and problem solving. Working as the lead designer, you wil...


Search Jobs By Job Category
Accounting / Finance / Banking
E-Commerce Executive, Cirencester
Experienced Administrator, Cirencester
Administrative / Management / Clerical
Receptionist, Cirencester
HR administrator , Cirencester
Agriculture / Forestry / Fishing
Tree and Fencing Assistant, Sevenoaks
Experienced Arborist / Tree Surgeon, Crawley Down
Architect / Design
Digital Designer, Cirencester
Graduate CAD Drawings / Project Manager , Cirencester
Automotive
Skilled Vehicle Technician/Mechanic wanted, Swindon
Vehicle Technician/Mechanic, London
Aviation / Aerospace
Course Instructor , Herts
LUASS Administrator , Rickmansworth
Broadcasting / Publishing
In House Editor, Croydon
Youth Journalists Wanted (Correspondents), London
Catering
Chefs, Cirencester
Freelance Chef, London
Charity / Voluntary / Third Sector
Learning Mentor, islington
Information Advice and Guidance Advisor , Dagenham
Childcare / Nanny / Au Pair
Qualified Roofer, Newton Aycliffe
Senior Early Years Practitioner - Baby Room, Wells Next The Sea
Construction / Trades
Estimator - Construction, Cirencester
Carpet and Flooring Fitter, Devizes
Creative Arts / Media
Disc Jockey, Aberdeen
Contributing writers, London
Customer Service
Customer Services Assistant, Cirencester
Part time Customer Service Executive, Cirencester
Education / Training
NCS Session Worker, Tunbridge Wells
NVQ Assessor, St Austell
Engineering
Mechanical Fitter x 2, Cirencester
Machine Operator/Metal Worker, Cirencester
Health and Beauty
Carer, Tisbury
Registered Nurse (RGN), Ashorne
Hospitality
Senior Chef De Partie , Cirencester
Waiting Staff x2 , Cirencester
Hotels and Leisure
Permanent Restaurant Attendant - Stunning 4* Lakeside Location, South Cerney
Commis Chef/Stores Person - Stunning 4* Lakeside Location, South Cerney
Human Resources
Part-time HR Manager, Cheltenham
HR Manager, Cheltenham
Information Technology
Website Content Writing and Researcher, Cirencester
Senior Website Merchandiser, Cirencester
Insurance
Insurance Consultant, Carshalton
Insurance Account Handler, Chippenham

Law / Legal
Senior Associate – Energy and Infrastructure, London
Claims Advisor, Rossendale
Law Enforcement / Security
Door Supervisor, Edinburgh
Security Team Operative, Dublin
Logistics / Supply Chain Management
Delivery Driver, Batley
Business Development Manager, Ipswich
Manufacturing / Production
Production Operative, Tetbury
Plastic Fabricator, Sheffield
Marketing / Advertising / PR
Digital Marketing Campaign Manager, Cirencester
Digital Marketing Executive, Cirencester
Medical / Healthcare
Nurse (RGN/RMN), Manchester
Nurse (RGN/RMN), London (and Nationwide)
Other
Town and Country Property Planner, Cirencester
Fitness Instructor, Cirencester
Professional
Web Developer/Designer , Llanover
Venue and Event Specialist and Account Manager, Evesham
Public Sector
GP Receptionist, Solihull
GP Receptionist, Solihull
Purchasing / Procurement
Trainee Purchasing Assistant , Northleach
Procurement Analyst, Cirencester
Recruitment / Employment Services
Candidate Manager, Cirencester
3.5 Tonne Drivers Needed, Norwich
Retail / Merchandising
Graduate Merchandiser, Cirencester
Weekend Part Time Sales Advisors, Tunbridge Wells
Sales / Sales Management
Account Manager, Cirencester
Trainee Sales Support , Cirencester
Science / Bio-Pharmaceutical
Research Assistant, Oxford
QA SAP CSV Consultant, Switzerland
Telecommunications
Outbound Telesales Advisor, Thornton - Cleveleys
Outbound Lead Generator, Macclesfield
Textile
Craft Maker, Hitchin
Graphic Design/Artworker (2-3 Month Contract), Nottingham
Transportation / Driving
Class 1 Drivers, Peterborough
Class 1 Drivers / Temp to Perm, Manchester
Travel / Hotels / Services
Senior .NET Developer, Whiteley, Fareham
Freelance Travel Writer, Liverpool
Warehousing / Distribution
Temp to Perm Warehouse Assistant, Cirencester
Temp to Perm Warehouse Assistant, Cirencester
Work at Home
football writer, London
Distributor, Stockport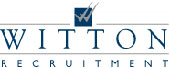 Member since 2006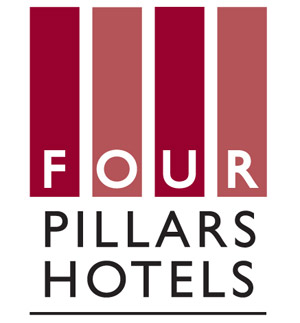 Member since 2010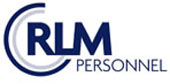 Member since 2013


Member since 2014
Become a Featured Employer, part of the Jobs365 Premium Package, and give jobseekers instant access to all of your vacancies by clicking on your logo.
Featured Jobs
Latest UK Jobs

Senior Chef De Partie
Cirencester
Chefs
Cirencester
Receptionist
Cirencester
Mechanical Fitter x 2
Cirencester
Candidate Manager
Cirencester
Customer Services Assistant
Cirencester
Permanent Restaurant Attendant - Stunning 4* Lakeside Location
South Cerney
Commis Chef/Stores Person - Stunning 4* Lakeside Location
South Cerney
Temp to Perm Warehouse Assistant
Cirencester
Temp to Perm Warehouse Assistant
Cirencester
Town and Country Property Planner
Cirencester
HR administrator
Cirencester
Production Administrator
Cirencester
Assistant Hotel Manager
Cirencester
Fitness Instructor
Cirencester